Dad on the left.
One of the gliders
I don't know where this is or who they are, I think they may be Air Cadets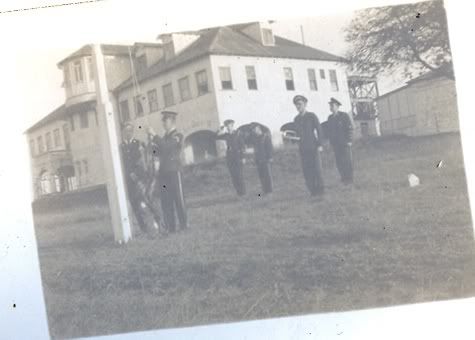 This may be Bankstown Aerodrome's control tower.
(Who is the tall bloke? He's a good looking sort! He looks famous.... but all blokes looked like movie stars in the 40s, didn't they?)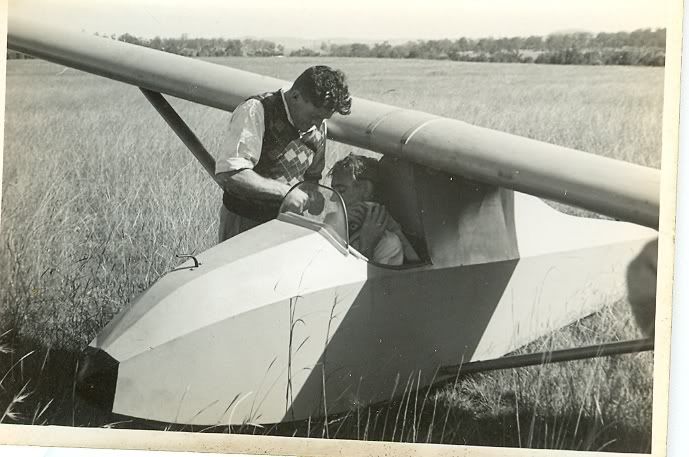 The bloke on the left may be my Grandad - or one of his rellies.