The evidence:
He seems to pull the mat out from the back door, pull out some tufts of coir, turn it upside down, then partially lie on it while he eats a freshly dug bone from his underground pantry, which you can see through the opening in the pergola in one of the photographs. It used to be a grassed enclosure. Now it's a bit of an excavation.
He is still adorable.
He still smiles a lot.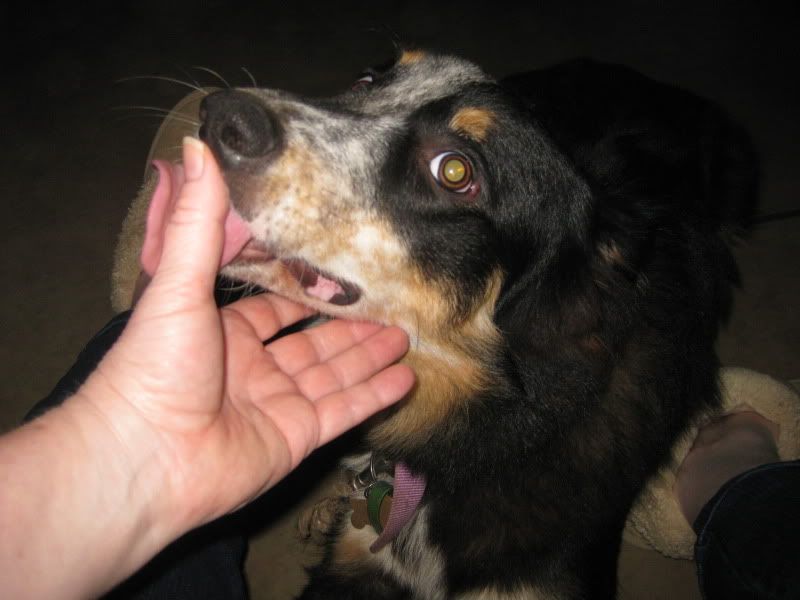 And likes to lick my fingers.
He still likes to play tug-of-war, but will let go when I say "Leave!".
I must add that at some stage when taking these photographs Floyd decided to stick his nose on the camera lens.
ARRRGH!