Two women have drowned. The news footage is amazing. The Toowoomba water supply dams which were nearly empty and hadn't had much rain now have the floodgates open.
Looking from Margaret Street south to Grand Central Shopping Centre, the water is following the railway lines, where the white van is. The fettlers will be busy when the water subsides.
Looking from Grand Central back toward the place where that last shot was taken.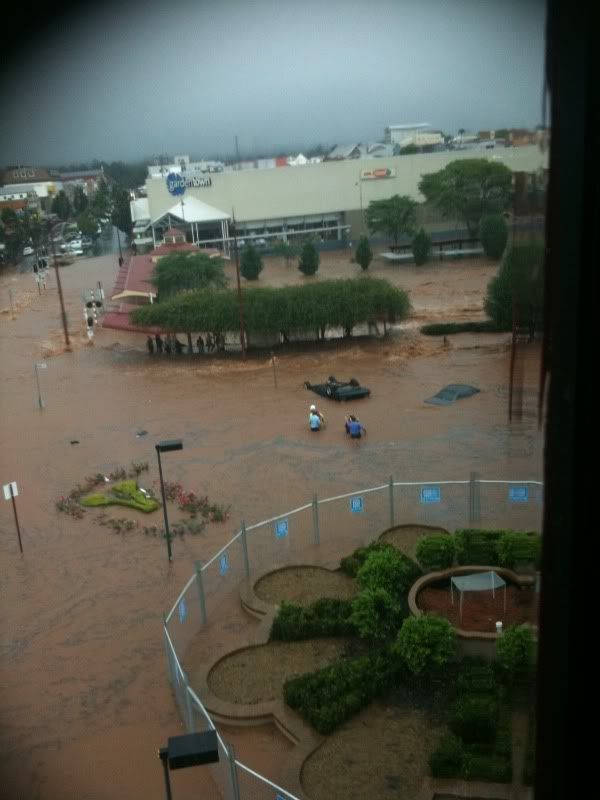 Bowen and Russell Streets, Toowoomba.