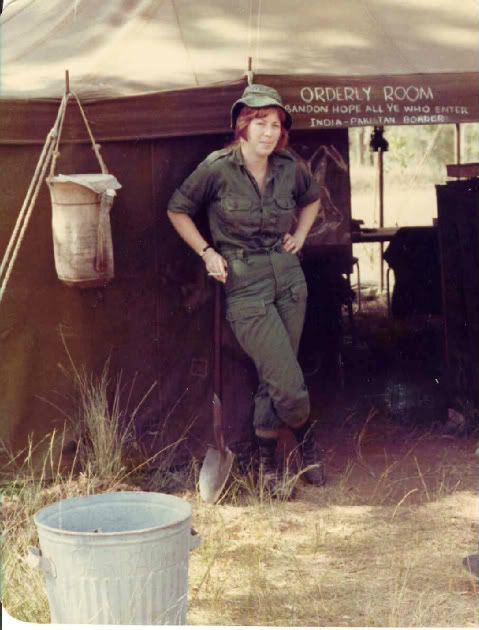 When I was a teenager I thought about how old I would be at the turn of the century. That was about the only thing I thought about way off in the future. My main thought was that I would be 42.
Forty-two. Gee, that was old when I was only a teenager. I really didn't have any other thoughts about the future or where I would be or what I would be doing. The farthest thing from my mind was turning 50 eight years after the turn of the century.
And here I am. About to turn 50.
The main problem with getting older is that as time passes, well, no, I'll have to stop that thought right there. As you get older it seems the wheels of time roll right over the top of you. That's the only way I can explain it. It usually starts after 40, when only half your bits work, and the other half hurt. First the plumbing/reproductive systems start acting up. That's really annoying.
As time progresses you notice that gravity is having more and more of an effect on your dangly/bouncy/bumpy bits. And then there's the 'added bits' er, appreciation, which seems to have an effect on your size and shape, and the bouncing of the bouncy bits, which often stop bouncing and just become saggy bits. And even bits which shouldn't dangle, bounce or sag just do. Thanks Mr Newton and the collapse of collagen (I think).
Then there's the hair. Hair is never really lost*, it just redistributes itself around the body. If you're a man, in the ears and nose – and if you're like my brother, it migrates off the top of your head to the ears and nose as well as to the back and shoulders. If you're a woman you find hair appearing in places that you just don't want it. Like the fence posts that stick out of your chin. And then there's the thinning of the crowning glory.
It's not pretty Marjorie, I tell you.
I don't mind getting old, it's better than the alternative. But I regret wasting my youth. I never knew I had it so good. Youth is wasted on the young.
Hey, there's an upside to getting older. Once I would have been called a foolish youth. Now I can be classed as eccentric. Hurrah!
And when I get up the gumption, I will be able to tell people what I think of them. I have the weight of years behind me.
* Hair is like weight. Weight is never really lost. It just redistributes itself around the universe.