Looking down Patrick Street to where the water came up from. The water passed where I was taking this photograph and reached the railway line behind me.
This shop is at the bottom of that stretch above, the shop past the sign you see above the car with its headlights on. There is a line just below the words Jo Jos which goes across the door, the water sat at this level for a while.. I heard again today that the water was one foot off the ceiling in this shop. This shop is opposite the Laidley Hotel which had two metres of water through it. (Hand over lens to protect from setting sun.)
Looking at the side of Jo Jos salon. You can see a water/debris mark on the doorway which is just under five feet high.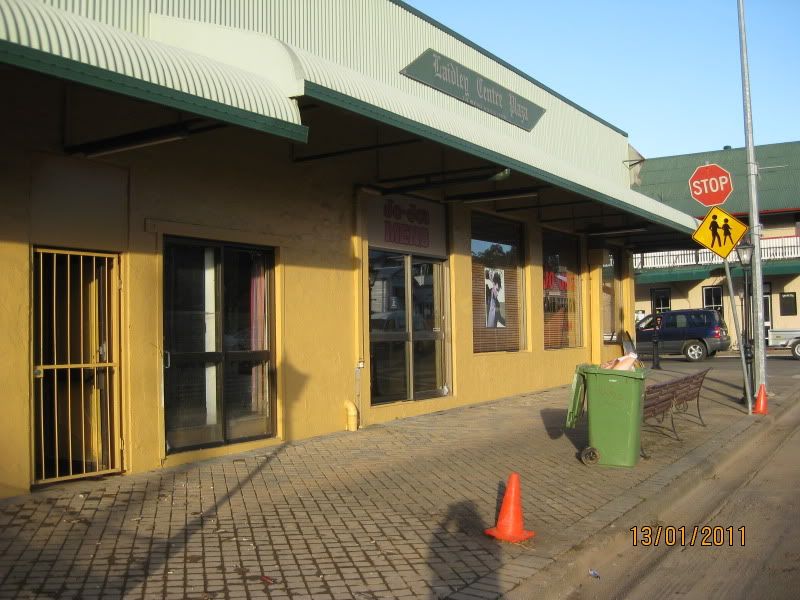 Looking back up Patrick Street, William Street is on the right. There was a photo in the Daily Telegraph of a man picking up food out of the water on Wednesday, I think this was where the photo was taken. Someone will have to compare the photos.
Same shot from the opposite side of the road, there is the hire sign, solicitor sign and the coffee cup above the awning outside Delish cafe.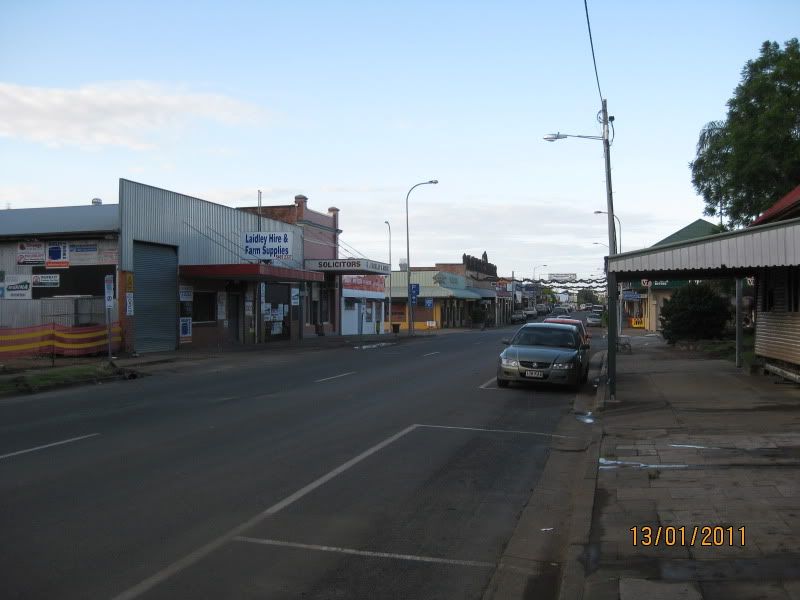 The trailer beside the produce store, note the debris in the trailer - I understand that the water was much higher than this.
Was this a butcher shop many years ago?